First time visiting? Consider subscribing or the following:
Posted on | March 7, 2017 | Comments Off on How to Make Money Off of Your Car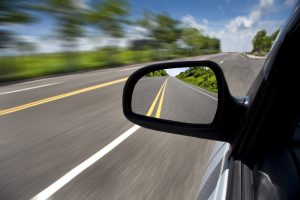 Maybe you're in a financial jam and you need to figure out how to make some quick cash. Or perhaps you just want to bolster your current income with a side hustle. If you've got a car, there are several ways you can use it to make money.
Sell It
This is the most obvious idea, and also the one that's likely to make you the most money, at least in terms of a lump sum. Selling your car private party could earn you quite a bit, depending on your car's current market value and if you're willing to drop the price to sell it faster.
If you're in need of a solid chunk of cash, this may be the way to go. The downside is that you won't have a car anymore, but if you live in or around a city, this may not be as bad as you think. Public transportation is getting better and better, plus there's rideshare options available, which coincidentally brings us to our next money-making venture.
Drive for a Ride Sharing Company
Provided your car is new enough to meet the minimum requirements, driving on Uber, Lyft or another ridesharing platform is an excellent way to make money on your own schedule. Now, in all fairness, it's important to mention that rates aren't what they used to be. The days of making huge money through these platforms are mostly over. You can make some decent extra cash, or drive consistently to make a living. For the best results, you'll want to drive during the most popular times, when rideshare services jack up their rates. This usually happens on holidays and around the times when bars are closing.
The great thing about driving for ridesharing platforms is that it's also an excellent way to meet new people. This is especially helpful if you want to network. You can print out business cards and distribute them to anyone you drive who is interested.
Be a Delivery Driver
Delivering products is an easy enough job that you don't need experience to get hired, and besides a base rate for every delivery, there's also the possibility of receiving tips. The traditional way of getting a delivery driver job is applying at a company that needs products delivered, such as a restaurant that offers food deliveries. While this is still a good option, you can also work for a company such as Postmates, which has an app that allows customers to order whatever they want and have it delivered to their door. This type of job is similar to working for a rideshare company, as you simply log in on the app and make yourself available, and then you can accept delivery requests.
Get a Title Loan
If you're in need of fast cash but you don't want to sell your vehicle, then car title loans are another option. You go to the title loan company's office, they appraise your car, and then they'll issue you a loan based on the current market value of your car. You'll typically have 30 days to pay back the loan plus any interest charges.
This is definitely a last resort option. The interest rates on title loans are almost always very high, often reaching an annual percentage yield (APR) of 300 percent. This does depend on your state, and some states, such as Florida, actually put a reasonable cap on title loan interest rates. The key with a title loan is that you borrow as little as possible and you make sure that you'll be able to pay it back.
There are many ways that a vehicle in good condition can make you money. All you need to do is find the method that's best for you and your financial needs.