First time visiting? Consider subscribing or the following:
Posted on | May 21, 2017 | Comments Off on Things to Know Before Picking an Online Trading Course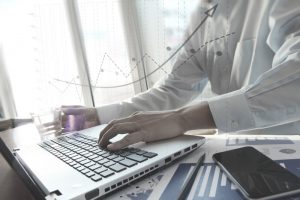 Picking the right online trading course can get you started on the right foot or leave a sour taste in your mouth for day trading. With our list of the top ten things to know before picking an online trading course you are bound to pick the perfect course for you!
Value
Are you getting the best bang for your buck? Look to see what is included, how long you have access to the materials, and what is not included. Many times you get what you pay for. Do not sign up for the cheapest trading course just to find out nothing you need is included.
Customer Service
Do they have twenty-four hours a day, seven days a week technical support and customer service representatives available. When you are having an issue you will want to make sure you can get it resolved as quickly as possible.
Results
You want to make sure you are learning from the best so that you can get the results you need. Check out Warrior Trading and their results to get an idea of what you should be looking for in an online trading course.
Course Materials
Online trading courses should offer written materials, videos, tutorials, simulators, call sessions, and direct contact with real mentors. Having the right materials, in the right mediums will ensure that you can get the information you need and develop the skills necessary to properly learn how to day trade.
Mission
Find a day trading course that has a mission that aligns with your goals. If you are looking for freedom and independence, look for an online trading course that has a mission that aligns with your goals.
Community
You should look for a day trading online class that is not just about you, but is about introducing you into a day trading community. The community should feel energized, friendly, focused, and dedicated.
Connectivity
You should look for a day trading course that utilizes all the social network platforms that you are using so you can stay connected and informed even when you are not actively trading. Warrior Trading's Facebook page is a great way to stay informed and up-to-date while on the move.
A Current Blog
This shows that a company is active and committed to staying up-to-date and keeping you informed on what is happening now in day trading.
A Usable Chat Room
Probably the most important tool to your long term success, is a solid chat room. You want to find a day trading class chatroom that is active, busy, useful, and informative.
Reputation
You are investing in your future, you want to make sure you are signing up for day trading courses and classes that have your best interest in mind and that are committed to your success. Signing up for trading courses with an industry leader with a solid reputation will go a long way to getting you off on the right foot.
If you look for a trading course with these ten qualities, you cannot go wrong.