First time visiting? Consider subscribing or the following:
Posted on | April 21, 2017 | Comments Off on Why First-time Traders are Opting for Binary Options Trading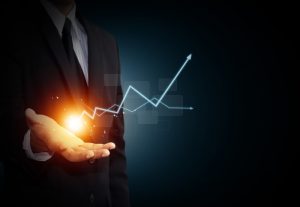 Binary options are also called Digital options which are modern financial instruments in which the payoff is either a fixed amount or nothing at all. While binary options are relatively new to the market and were introduced to the general public only in 2008 after approval by SEC, they have grown in popularity quickly among the novice investors. This is mainly due to the ease of access, limited risk and great profitability. While binary options have been banned by regulators in several jurisdictions and considered as a form of gambling, they have not lost the fame among first-time traders. Some of the reasons why first-time traders opt for binary options are listed below,
Ease of Access
Binary options are easily accessible through online trading platforms and require very less minimum investment.  A majority of the binary options trading platforms are accessible through the web as well as mobile application. Hence, it is easy for anyone with an internet connection to get started with binary options trading.  Since the market is open throughout the day based on the underlying asset market, you can carry out binary options trading anytime at the comfort of your home. Also, you can open a binary options trading account with most of the brokers with a minimum deposit of just $250. But for other trading methods like Forex, Commodities trading or Stocks you will require a bigger initial investment. Also, the trading procedure is very simple and easy to understand for any beginner without much market knowledge. Beginners can go through the anyoption's guide to binary options to get some understanding of how to get started with binary options.
Social Trading Support
Another significant benefit of binary options trading is that many brokers support social trading which is very useful feature for first-time traders. Also known as copy trading, this feature allows beginners to copy and execute the successful trades of other experienced investors in the social trading community. A novice investor who does not have the market expertise or understanding of technical indicators may find it difficult to speculate future price movements. In order to help such first-time traders, many binary options brokers provide a social trading network where the successful investors are ranked based on their performance. This ranking is done based on various factors like success ratio, trading frequency, position size, expiry time, profits gained etc. Any beginner can join this social trading community and follow the top ranked investors.  After monitoring these top performing investors and finding out the best trader which suits your trading style, you can automatically copy and execute their trades according to your terms and conditions. This facility is not available with any other trading method and only binary options platforms provide this feature which is of great benefit to newbies.
Predetermined Risk and Higher Profitability
Another reason for traders to choose binary options over other trading methods is its limited risk and significant returns. In binary options trade, a trader has to speculate whether the asset price will reach the strike price before expiry time. For example, let's consider you are investing in binary options with spot gold as your underlying asset and your investment is $100 for that particular trade. You are speculating that the price of spot gold will reach $1,200 an ounce before 12 PM tomorrow. Normally, the binary options brokers offer a payout percentage of 70-80%. For our example, we shall consider the broker is offering a payout of 80%. Then, if your prediction is correct and the spot gold price rises to $1,200 before expiry time, then you shall gain $80 as profit and you will get back your initial investment of $100. But if your prediction is incorrect and the option expires "out-of-the-money", then you will lose the $100 invested in that particular trade.  So, you will know prior to placing your trade, how much money you can win and how much you may lose. This is safer when compared to other trading methods like leveraging in Forex trading.  Here, the risk to reward profile depends on your success ratio and how well you are able to predict the market movements.
Profitability in Declining Markets
Binary options do not involve buying or selling the actual assets but traders just bet on the price movement of several underlying assets.  The underlying assets can be anything like stocks, commodities, Forex currency pairs, market indices etc. This is one of the biggest advantages of binary options since traders can make money even under bearish market conditions.  If the asset price is declining, traders can go for a "Put" option instead of choosing a "Call" option. Since the success in binary options trade is not based on actual asset value but only on the correct speculation of price movement, traders can make money even if the overall market situation is very bad and all the asset prices are declining.  But while trading stocks or commodities, you buy the actual assets and you can't make profits if the actual value of the asset is declining. Also, if you learn the binary options trading strategies like hedging, risk-reversal strategy, and straddle strategy etc. and understand how to use technical indicators, you can make a lot more money with binary options.
Conclusion
Due to above benefits offered by binary options like the ease of access, limited risk and social trading support, many first-time traders prefer to choose binary options. Also, if you are a beginner, you can get access to a lot of online training materials which can help you improve your trading skills to become a successful binary options trader.